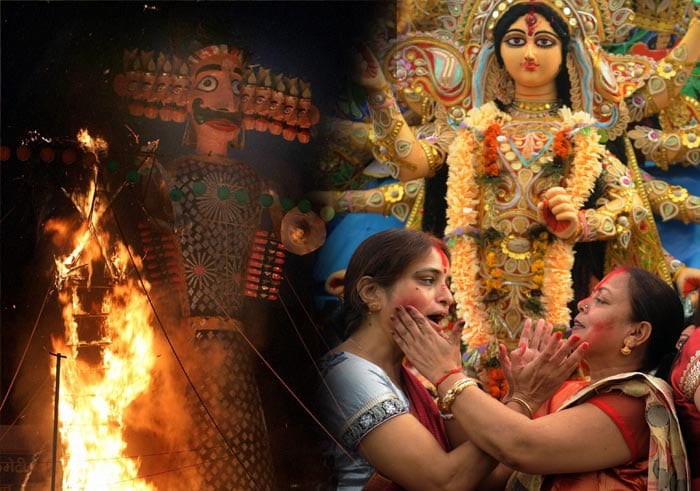 The whole nation celebrated with fanfare and traditional fervour the festival of Dussehra and the culmination of the Durga Puja.

While the effigies of Ravana, his son Meghnad and brother Kumbhakaran were set ablaze in fiery splendour, devotees bid farewell to Goddess Durga amid beating of drums, and enthusiastic dancing.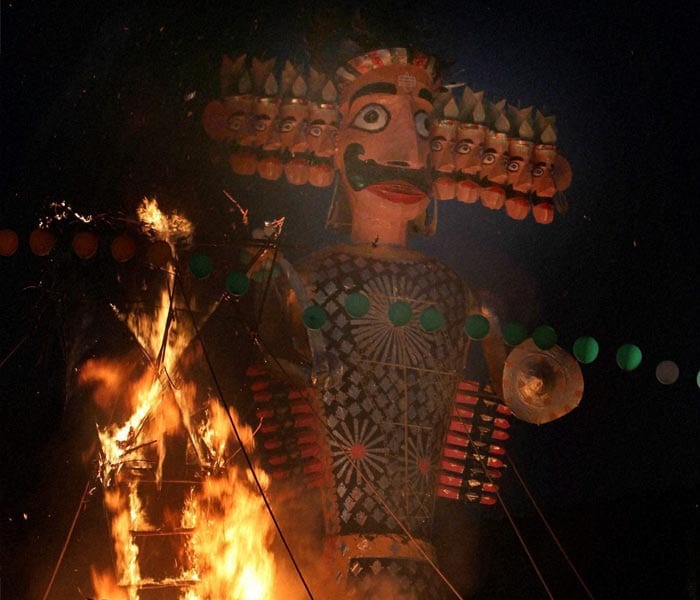 As the skies darkened, fire crackers-stuffed effigies went up in flames in villages and towns amid defeaning sound. Dussehra is celebrated as a symbol of triumph of good over evil.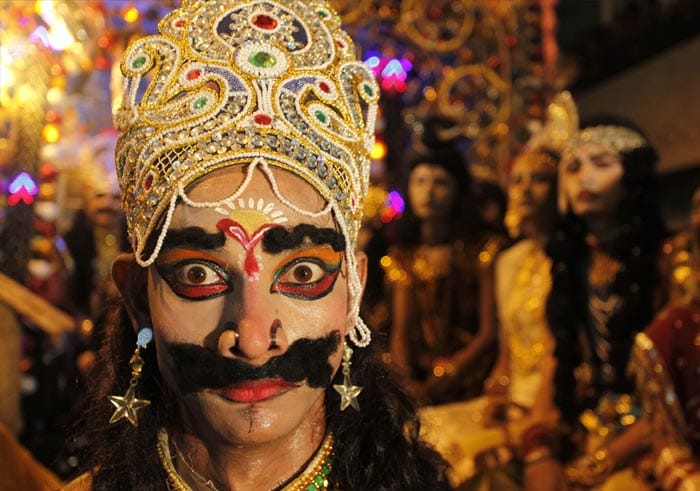 Dussehra, which also marks the end of summer and heralding of winter, is preceded by nine auspicious days of Navaratri during which devotees pray, fast and feast.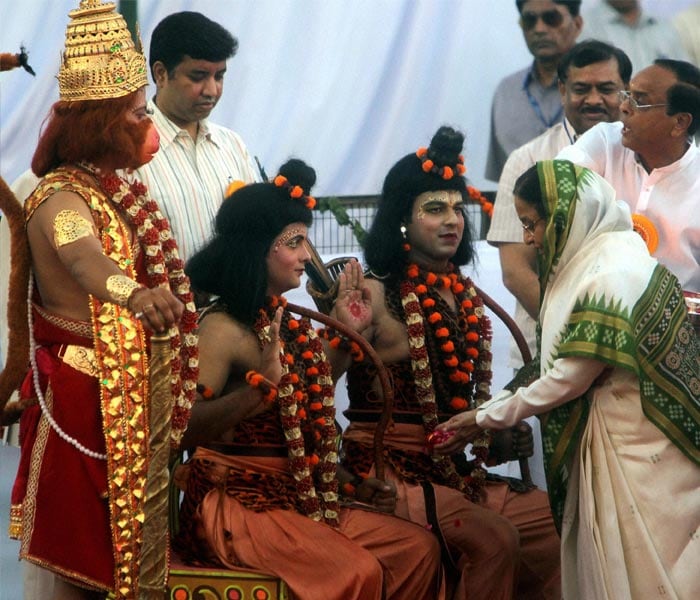 Ramlilas were staged in large parts of the country during the nine days preceding the festival.




In the national capital, Prime Minister Manmohan Singh and Congress president Sonia Gandhi were among a large number of dignitaries who watched the evil going up in smoke at the Ramlila Maidan.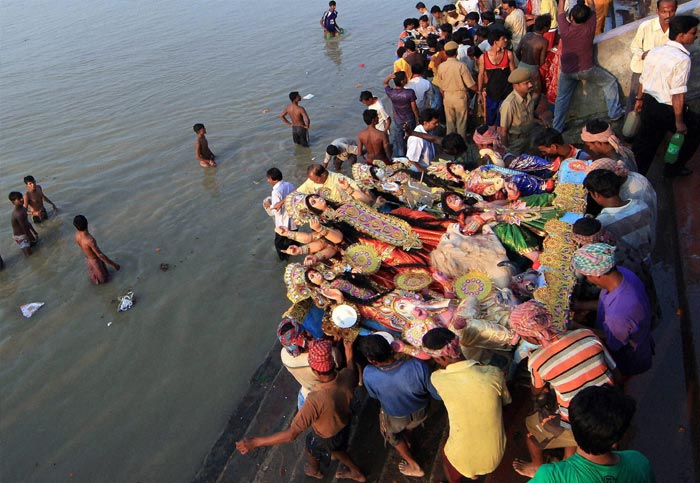 Hundreds of idols of Goddess Durga, which had adorned the marquees, were immersed in rivers by devotees marking the culmination of the festivities.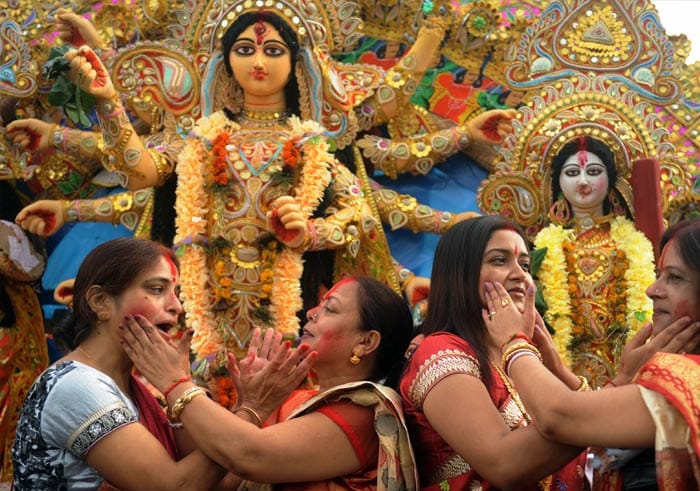 A number of fairs were also held on the occasion of Dussehra which also symbolises the triumph of Goddess Durga over Mahishasura.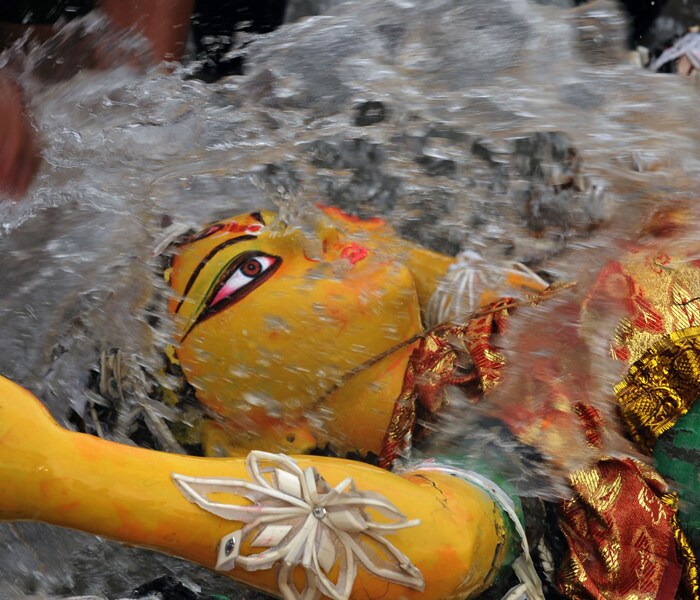 The President, the Vice-President, the Prime Minister and a host of leaders greeted the people on the joyous occasion hoping the festival would strengthen the spirit of harmony and oneness and usher in goodwill and tolerance.