These unique photographs capture the examples of conspicuous and sheer joy, which makes them really heartwarming.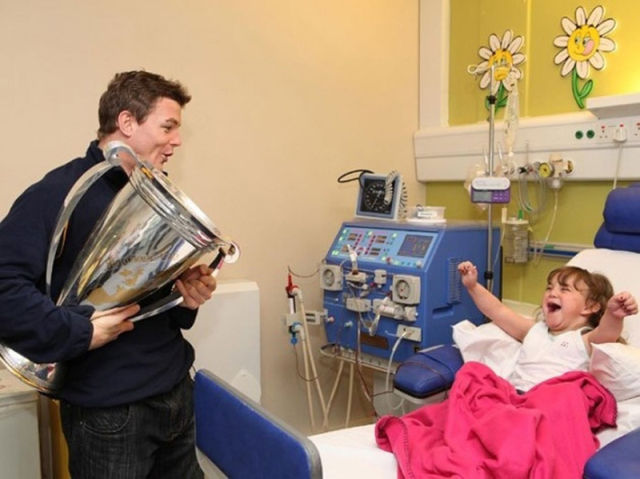 Irish rugby star Brian O'Driscoll visita a young girl in the hospital with the Heineken Cup.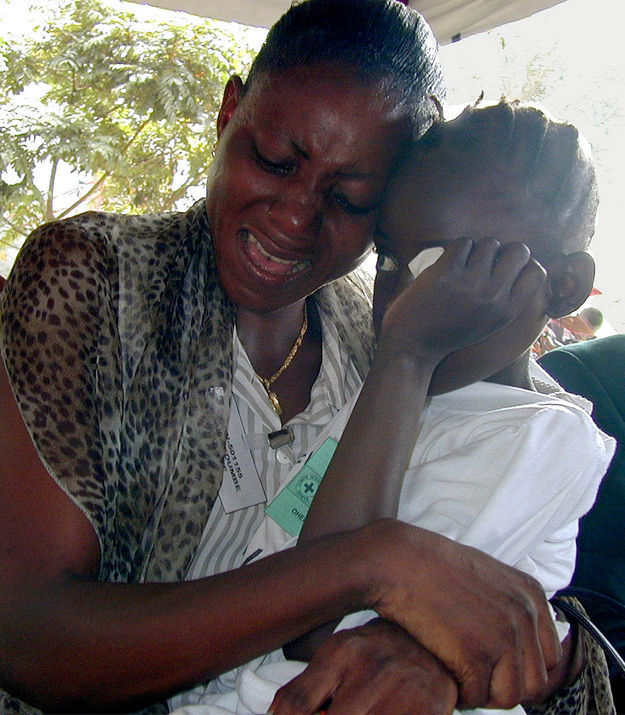 Odette Edumke is reunited with her eight-year-old daughter in Congo. The Red Cross reunited 25 children from a rebel city with their families who were displced years ago by war in Central Africa's Democratic Republic of Congo.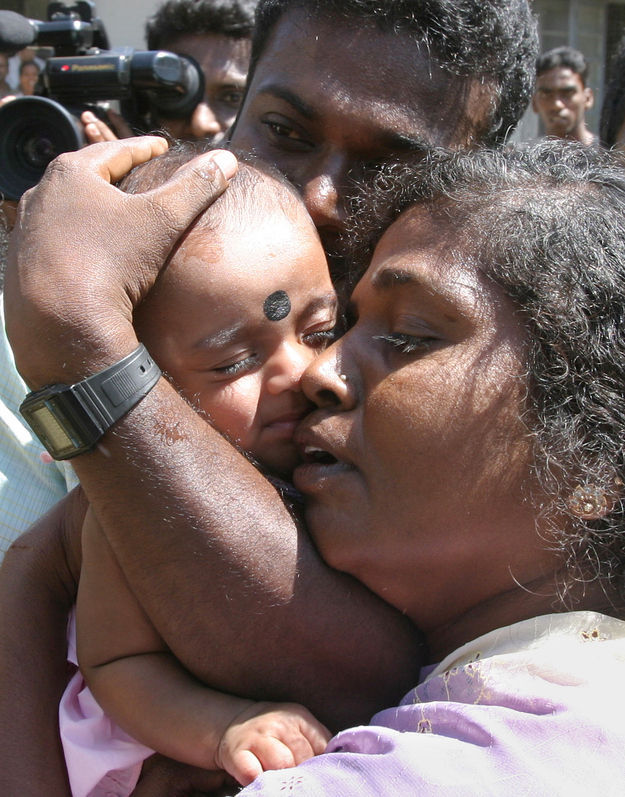 Sri Lanka's "Baby 81" is reunited with his parents two months after he was found alive in tsunami debris.